UNIQUE APARTMENTS, FOR THE MOST CAREFREE HOLIDAYS

WITH ABSOLUTE PRIVACY
Leaving the port of Zakynthos, in the heart of the city, we find
Lithies Zante Living,
one of the
most beautiful accommodation in Zakynthos,
an oasis of serenity away from the hordes of tourists. The
independent and luxurious apartments
are the ideal choice for families or groups of friends who seek rejuvenation and relaxation, in a fine environment with all amenities. The combination of its key location in the center of the island and its complete facilities make it extremely popular.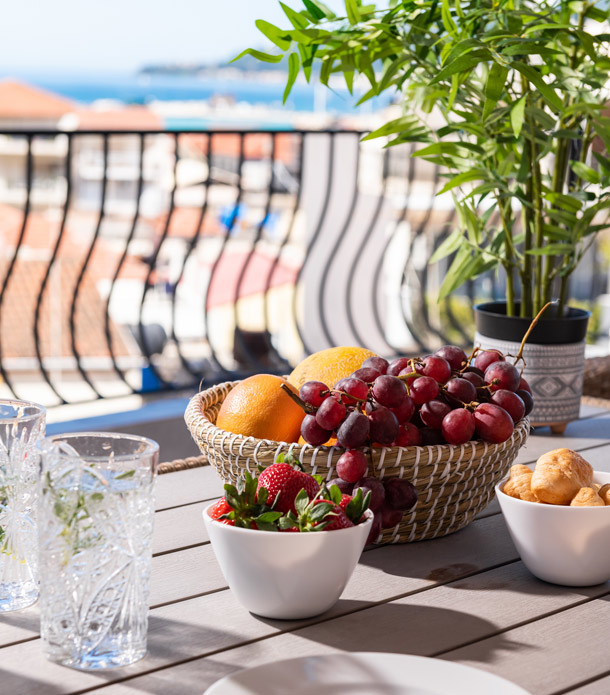 The first impression approaching this beautiful accommodation will fascinate you. Upon entering the elegant space you will really feel that you have arrived at aretreat, where you will experience the ultimate concept of relaxation and comfort. Built with love and passion, Lithies Zante Livingcan offer everything a traveler seeks for their vacation: privacy, comfort and relaxation, taking care to the last detail for the complete amenities required by the modern traveler.
IN THE CENTER OF THE CITY
On an island like Zakynthos, with its colossal tourist traffic - as it is the second-largest tourist island in the Ionian after Corfu - Lithies Zante Living, in the center of the city; is an excellent choice for those who want to avoid the crowds and experience the absolute feeling of peace on their vacation, in the nature and the incomparable landscape of the Ionian Islands. At the same time, it is the ideal base for getaways activities in nature [horseback riding, swimming, water sports, hiking], for the magical beaches of the island but also for visits to the important sights of the capital and picturesque mountain villages.
It is one of the most beautiful islands in Greece and appears in the pages of travel magazines as the "Flower of the East", a name given to it by the Venetians for its natural wealth and the beautiful flowers that adorn every little corner. Zakynthos fully justifies its title and enchants with its natural beauties and unique landscapes. The island has to offer unique experiences to every traveler, covering all tastes. Nature lovers will experience incredible natural landscapes, rare seabirds, magnificent beaches with strange rock formations [Blue Caves, Mizythres] and enjoy recreational diving in crystal clear waters [Marathonisi, Agios Sostis, Agios Sostis, Makris Gialos, Schinari]. History and culture lovers will be impressed by the monuments of Venetian rule, the fortresses, and the famous neoclassical buildings and museums that adorn the capital's squares. As for the lovers of good food, the gastronomy and the island's wines, such as the traditional Verdea of Zakynthos, offer an enjoyable journey of flavors.

This wonderful property, built in one of the most beautiful settlements of the island, is offered for rent for your most enjoyable holidays in the "Flower of the East". The bright and spacious apartments, with exceptional spaces, are the ideal choice for your summer getaways with your family or friends.